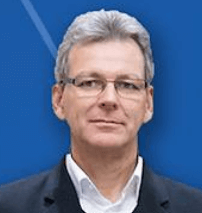 Ivo Kovačič
ATOS IT Solutions and Services, Head of Technology in Business & Platform Solutions
He is active in field of IT and business services for more than 25 years, in Slovakia and abroad, by profession consultant and project manager working in various project and business management positions.
As a fan of new technologies and changes, he participated on many innovative projects working for SAP, IBM and Atos, applying new products and approaches. He is interested and promoting ITSM, ITIL, DevOps, RPA (Robotic Process Automation), Machine Learning and Artificial Intelligence and other high-tech solutions, with an intent to demystify technology and to apply it to achieve business benefits.
He graduated from Slovak Technical University, Faculty of Electrical Engineering and from University of Warwick, majored in international business.