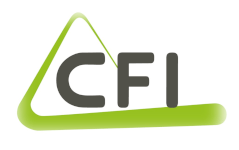 CompFort International Slovakia
https://compfort-international.com/
CFI focuses on IT management solutions implementation and integration. On diverse markets of Europe, Russia and CIS countries we work as an authorized distributor of BMC Software, AppDynamics, Glassbox and Snow Software solutions.
CFI Rus is a part of the CompFort International Holding having representations in many European countries. The holding has more than 20 years of experience with solutions of BMC Software. CFI has a big partner network.
CFI today is the large partner network in Europe, Russia and CIS countries
We supply integrated solutions for IT systems management and also we provide consulting services, services in design and introduction of ITSM systems, systems of monitoring and automation, integration of business processes, application management , management of accounts and the user access to the structured and unstructured data, thereby providing optimal functioning of information systems and information security systems at the enterprise and enable consider the possibility of manage from the economic point of view
We help optimize the use of IT systems for cost cutting, increase in productivity, reduction of risks and increase in satisfaction of clients as a result of improvement of quality of production and services and also we give methodological support the implementation of complex systems and the technical support realized by our company CompFort International Russia.