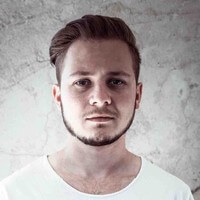 Maroš Kortiš
Head of Marketing at Mangools
Maros Kortis is the head of marketing at Mangools a company that develops SEO tools used by thousands of people around the world. Maros has been a marketing enthusiast since high school. He studied corporate management at the University of Economics in Bratislava where both of his final theses were aimed at online business and marketing.
His professional marketing career started shortly after as a digital marketing specialist in a b2b event organizer called Fleming.
In the summer of 2016, Maros joined Mangools as the 4th member of an ambitious team. At that time, he was the only marketing person in the company responsible for all the campaigns.
Nowadays, the company (itrinity, s.r.o.) is the fastest growing technology company in Slovakia and 4th in the CEE region thanks to the Mangools brand. Maros' marketing team currently consists of three people.
From the very beginning, the friendly and open-minded environment in Mangools is one of his most favorite things about the team and, of course, the product itself. Doing marketing for a product that is designed for marketers is an everlasting challenge that pushes the boundaries all the time.