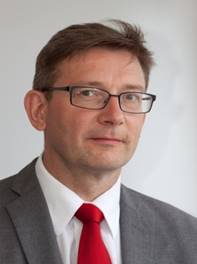 Ulf Myrberg
CEO of BiTA Service Management
Ulf has been a member of itSMF for about 20 years. The year 2002 he was one of the founders of the Swedish chapter and for the following 8 years he served as a member of the board of directors of the Swedish chapter. He has been member of IPESC and IQaC/IQC since the committees started and has until recently been a member of the Editorial Advisory Taskforce.
Outside his itSMF work he has been working in the ITSM-area for about 25 years. Besides working for HP he has been running his own business for about 20 years. Ulf is the founder and CEO of BiTA Service Management in which he has worked for the last 14 years. A company with 25 employees specialising in consultancy and education in the ITSM-area.
Ulf joins the team at ITSMFI as the Director for Qualifications, Certifications, Standards and Communication and have now been in the IEB for about 5 years.
He is experienced in working as management consultant in the areas of strategy, organisation and processes. The last couple of years he is working in the Digitalisation area and help companies to prepare for the new era and also do some speeches around digitalisation, trends and new services.